A muslim cleric, Sheikh Ismail Illyasu Mangu of Jamaatul Izalatul Bid'ah Mosque in Farm Centre, Kano, speaking to the thousands of worshipers immediately after the Jumaat prayer, said that security agencies should arrest the wife of the president, Aisha Buhari over her interview in BBC earlier this week "because (it) is capable of inciting millions of Nigerians against her husband."
According to THISDAY, the cleric said:
"We believed that some ungrateful elements in the country are using the wife of the president to tarnish the image of the president and the country. Nigerians are not in her support."
Aisha Buhari had said that President Buhari's administration had been hijacked by people that neither he nor she knows.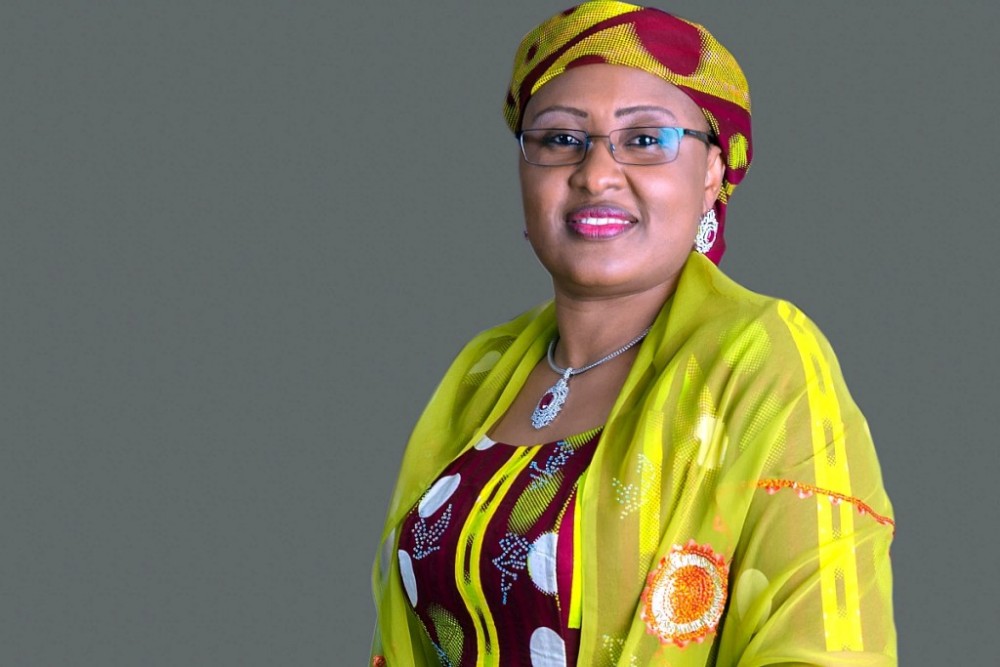 Responding to a question about his wife's statement during a press conference alongside German Chancellor, Angela Merkel, on Friday in Germany, President Buhari said that he does not know which party his wife belongs to, but he she belongs to his kitchen, his living room, and "the other room".
"I claim superior knowledge over her and the rest of the opposition because in the end, I have succeeded. It's not easy to satisfy the whole Nigerian opposition parties or to participate in the government,"Buhari added.