Winnie Daraja is locked up at the Webuye Police Station in Kenya, after she killed her children following an argument with her husband. On Tuesday, September 29, the 23-year-old mother of two from Shibanga, Kakamega North, laced queen cakes with rat poison and fed five year old Peris and three-year-old, Tairus, before taking some herself.
Neighbours said that they found the two children writhing in pain on the floor and rushed them to Webuye District Hospital where they died.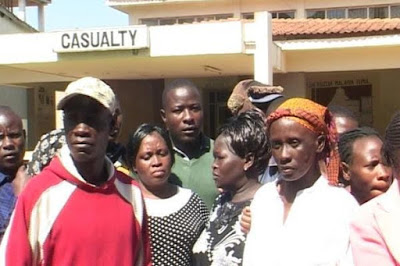 Winnie is also receiving treatment at the same hospital after she was rescued by police from an angry mob that wanted to lynch her. 
Bungoma East OCPD, Isaack Odumbe, warned residents against mob justice and said that Daraja will be arraigned in court as soon as she recovers. 
A relative said Daraja did not reveal the details when asked about the frequent fights with her husband.
"She said she had disagreed with her husband. She had threatened to kill herself and her family. Little did we know she meant what she was saying," Mary Daraja said.




Daraja's mother-in-law, who described her as "a humble and cool lady", said she was surprised as they had lived together peacefully for the last five years.
"I call upon women living with their grandchildren to be cautious because some of these girls come from strange families and clans," she said. "If you do not understand them, they can kill everyone in the family," she further cautioned and asked police to ensure justice.