Former Governor James Ibori has observed that he has not seen an elected officer that does not have the interest of the people at heart.
He stated this after Rev. Fr. John Aduba challenged political office holders, who he insisted, were living in affluence, to also make life more comfortable and meaningful to the electorate who defied rains and scorching sun to vote them into offices.
Fr. Aduba during the 60th birthday thanksgiving mass of the Senator representing Delta North, Senator Peter Nwaoboshi, on Sunday at St. Augustine's Catholic Church, Ibusa, Oshimili North Local Government Area of Delta State. said the gap between political office holders and electorate was too wide and stressed the need to urgently bridge the gap.
But Mr. Ibori said: "in a democratic dispensation, you have assigned duties it is the duty of the legislature to make laws, the executive to implement the laws and the civil society elders and clergy will tell the truth to those in power.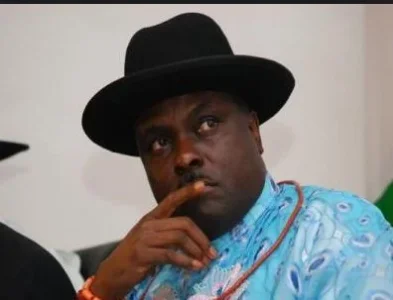 "I am yet to see an elected officer that does not have the interest of the people at heart".
Senate President, Dr. Bukola Saraki, in a remark, appealed to the clergy to continue to offer their prayers to Nigeria.
"I want to assure the clergy that we will continue to seek for your prayers for this great country of ours; the challenges facing the country are enormous, it goes beyond roads and infrastructure; the peace and unity of this country is paramount and should be upheld but, equity and Justice where every Nigerian has a say must be the watchword," Saraki said.
Also speaking, Delta State Governor, Dr. Ifeanyi Okowa, enjoined the church not to relent in rendering prayers to the politicians.