Pastor Tunde Bakare is not willing to believe rumours that Vice president Yemi Osinbajo has not been allowed to carry out his duties – Bakare said he wants to hear this from the horse's mouth before accepting it as truth – The cleric, in his opinion, stated that Osinbajo has the option of resigning if he is opposed by power blocs in the presidency.
Pastor Tunde Bakare of the Citadel Global Community Church in Lagos has reacted to claims that Vice president Yemi Osinbajo has been incapacitated by some powers in the presidency. Bakare who spoke on the issue on Tuesday, February 2, said he does not like or believe in hearsay, adding that Osinbajo will have to confirm the news to him first.
He stated based on the Nigerian constitution, Osinbajo has his official roles clearly put in black and white, one of which is to make and implement policies that will grow the nation's economy.
However, the pastor noted that if the reports are true, then the vice president should not hesitate to honourably resign.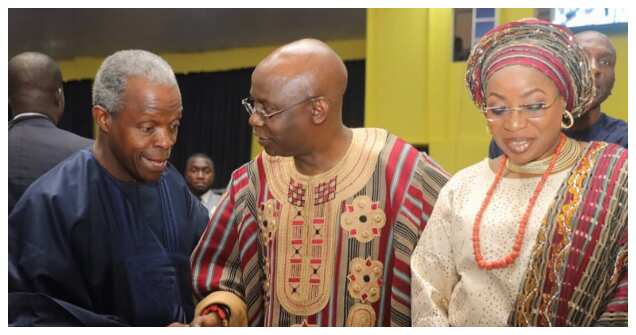 Pastor Bakare said Osinbajo can resign if he is not allowed to perform in the presidency (Photo: @ProfOsinbajo) Source: Twitter Bakare said: "There is a constitutional role for the vice-president, it is spelt out in black and white. If he is not allowed to do that, then, what is he doing there? Because if I am enrolled as a teacher and I am not allowed to teach in that school, I will look for another school." Meanwhile, a Ghana-based pastor, Prophet Nigel Gaisie, had predicted that Osinbajo would become Nigeria's president. Gaisie, the founder of the Prophetic Hill Chapel Prophet made the prediction during his crossover service into 2021.