Ogbuji Grace Amarachi has taken to Instagram to expose a Nigerian man who she alleges is threatening to leak her sex tape.
According to the actress and radio presenter, the tape was recorded six years ago but the man called Omini Aho, a friend of the lady who recorded the clip, contacted her this September.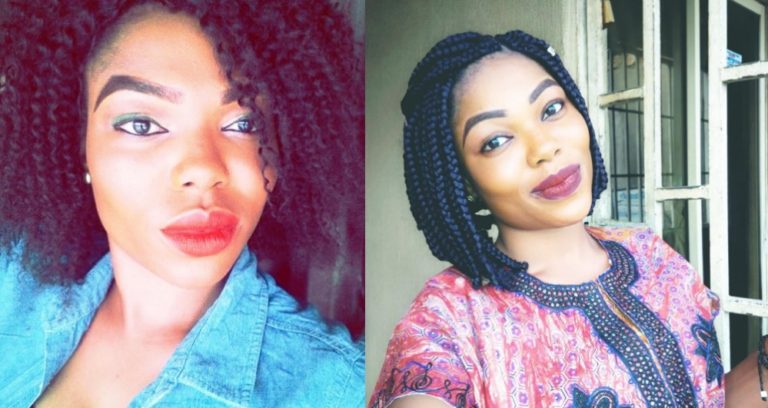 "All of a sudden he popped up this year, calling, asking to see me,s aying he's got a job for me and all that, asking to see me, fixed a date and all that which I didn't turn up to anyways," Ms Amarachi says, adding, "when he saw his plans to have me wasn't working he decided to threaten me with the video which happened like way back 6years ago. How he got the video I don't know? If he actually do have the video I don't know either!"
Ms Amarachi says she is coming forward with her story because she fears Aho may make do his threat and ruin her.
"Am I scared? YES! Did I make a mistake? YES, I did made a nasty mistake!! Have I moved on, YES I have!!!" The actress continues.
"I don't want to be another Chidinma Okeke," she said, noting the viral story of the beleaguered former Miss Anambra, adding, "Seeing Chidinma Okeke case I have no other choice but to voice out now. Am not going to lie or claim it was photoshopped, I did something stupid and am way over it and have moved on, but just incase one day something pops up, its all in the past!"
Read Ogbuji Grace Amarachi's full story: