Dr. Lizzy Johson Suleman and wife of the General Overseer of Omega Fire Ministries, Apostle Johnson Suleman has said that the man being described as an adulterer or a cheat in the pictures circulating on social media is not her husband that she rightly knows for nineteen years now.
She also said that as a professional journalist who is equally good at photography and design, it is clear enough that the pictures are nothing but fake and photoshopped, aimed at breaking her peaceful home.
Apostle Suleman's wife also said that the lady, Miss Stephanie Otobo, who has been blackmailing and releasing fake pictures of her husband, claiming Apostle Suleman had a love affair with her was only capitalising on the generous nature of her husband to tarnish his image. In a recorded video released by the Omega Fire Ministries, Mrs. Suleman said, in fact, she and her husband are not surprised at what is happening and that her husband is even about ministering for the day, indicating that they are not bordered having known that the allegations are the orchestration of people who felt wounded when the Apostle spoke against the killings of Christians in some parts of the country.
That Is Not My Husband, Wife Of Apostle Suleman Speaks, Defends [VIDEO] https://t.co/KKDfzq17WS pic.twitter.com/RHxVeoXRhE

— SML Media (@sunnyjoe_24) March 8, 2017
Recall that a Canada-based Nigerian Miss Stephanie Otobo had few days ago released a video and some photos of her wherein she claimed that Apostle Johnson Suleman allegedly had amorous affair with her. She also claimed that the man of God promised to marry her after impregnating her but later dumped her. However, Apostle Suleman has vehemently denied such ever happening, saying the lady is only capitalising on his generosity to tarnish his image. His wife, Dr. Lizzy Johson Suleman has come out too to defend her husband, saying the pictures are fake. "My name is Dr, Lizzy Johnson Suleman, the wife of Apostle Johnson Suleman.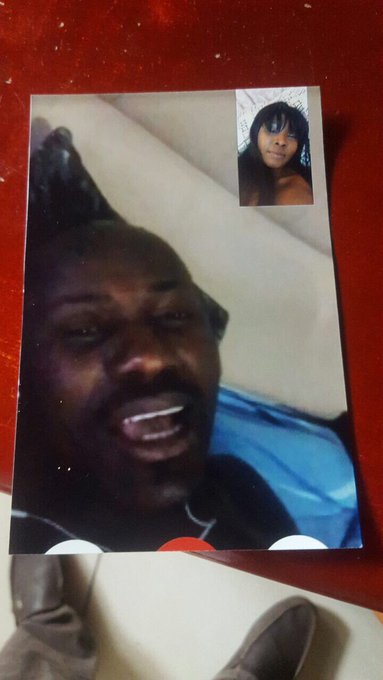 Ordinarily, i don't like media appearances. But at this point, for the purpose of clarity, I will have to speak." "Now, I have known my husband for the past nineteen years(19). And if you are living with a man who is promiscuous or an adulterous person, you will know, especially if you are an intelligent, and a smart woman." "I have to speak because, I want to now appear like it's a woman-to-woman talk." "I have heard all kinds of rubbish, and the nonsense this lady has been talking about that has gone viral on the internet." "That is not my husband! And let me quickly say this. For 19 years, I have been with my husband, even all through the years of courtship and in marriage.
I have never for once have any problem whatsoever over a woman, we have never have any issues over a woman. And then you can just imagine." "And listen, for all the pictures that have been released, you can as well decide to send more pictures, mind you, it will never and can never stop the real picture of my husband in my heart." "Of course you can see that the pictures released are photoshopped!" " By the grace of God, am a trained journalist, a mass communicator and anybody who is good at graphics and is into photography should understand what I am talking about. These pictures are fake! They are fake pictures." "The problem with most Nigerians is that they are so gullible; they believe everything. They would want to listen to everything. Am coming out to say this just because of those who think or feel that oh we are confused, we don't know what…that is not my husband!" "Please, if you are very good at photography like i said, take a closer look at the photos.
They were all planned out and they are all fake. " "As a matter of fact, i have been the one that has been checking up and following everything that has been happening. As i speak to you right now, my husband is having a ministers 'conference, this is a man who fears God, a man who loves God; a man who is going after his father's business, the business of the things of the kingdom. He is always in the mission field." "And then a lady would just come out and be saying all kinds of nonsense and people who are so gullible would want to believe this?" "For 19 years like i said, not for one day, if you are an intelligent woman, if you are a smart woman, there is no way a man would be living that kind of life or probably that is his life style, there is no way a woman would not be able to detect that. There is no way a woman will not be able to find out that this is the kind of life the husband is living. That's not my husband!" "Now listen, you people can send the kind of pictures, you can release more pictures if you want to, but that will never change anything. It will never change my stand, it will never change the love i have for my husband. He's a good man!" "The Problem is that people want to take advantage of his good attitude. He loves to give and he will never stop giving. He wants to make people happy and my husband is somebody that will not see anybody cry out for any reason, he wants to help and, especially if the person is a total strange.
And i also encourage him to give. Listen, your good will not kill you. " "He will not stop giving, he will continue to give. So, the fact that he has assisted one person and then the person will come out to say… this is just cheap blackmail. And, let me quickly say something here." "This video or whatever pictures that are going viral on the internet, i will advise you, for everyone that is quick at listening to lies on the internet, i want to advise you, it is not the best. You will first of all reason, you know, think of the kind of person or the personality of the person we are talking about here." "This is a man who loves to help people and we have seen it on several occasions how he has helped widows, how he has helped orphans, we have people on our scholarship scheme, he cannot stop giving and he will not stop giving." "So the fact that he has helped somebody, let us not use that as an advantage, we know what is really going on, we are not surprised." "And you can see that the day my husband said that they should stop the killing of Christians, those who are not happy with that statement, they are doing everything possible, you cannot pull down the Lord's anointed. You can't do that!" "I like what the bible says in Psalm 105 from verse 13. It said they go from one place to another, from one nation to another. He suffered no man to them wrong. He said he reproved things for their sake saying, touch not my anointed and do my prophet no harm." "It doesn't matter how many they are. Listen, this thing, it's not even a target. The church is not even the target. Because of course you know the church of God must not fold." "My marriage is the target. But it's so unfortunate.
See, this is me talking to you right now. We are fine. My husband is even having a Ministers' Conference; he is going to be ministering today as i speak to you. That is what he's been busy doing, doing the work of the kingdom. This is a man that fears God; this is the man that loves God. He is a practitioner of the word." "So, please, i want to beg you, all those who are very quick at reasoning and interpreting things the wrong way. Stop it! It is not the best. " "And you lady, let me speak to you. I want to quickly make you understand that the person, the people you are dealing with, they are God's own people. And I will never fail to quickly say this: A woman who is a praying woman like the song writer would say, those who fight on their knees they got victory in their spirit." "I am a praying woman and I will not stop praying until the judgement of God visits you. I am going to say ones again to all those that believe in Apostle Suleman, all those who love Apostle Suleman, keep loving him. Pray for him.
That is the only thing you can give to him. Pray for him. No matter anything that is happening, that will never change my stand, it will never change the love i have for him. This man has the heart of gold. And this is what people are capitalising on." "The only weakness i know that my husband has is that he loves giving. And can you imagine, there is no way you can use that to fight the man because God will fight you." "So plese, its just a word of encouragement to those who believe, oh we have seen pictures released, oh we have seen, oh this one is real, it's not… this thing is not real, that is not Apostle Johnson Suleman and that is not my husband that i have known for about 19 years now." "I want to pray for you. God bless you and just keep praying for. And I know that all is well. God bless you."